All-ages Pokemon comic riffing on in-game dialogue.
For smaller images, click for full-size!
Alienoid depicts our long-suffering heroine as ready for battle!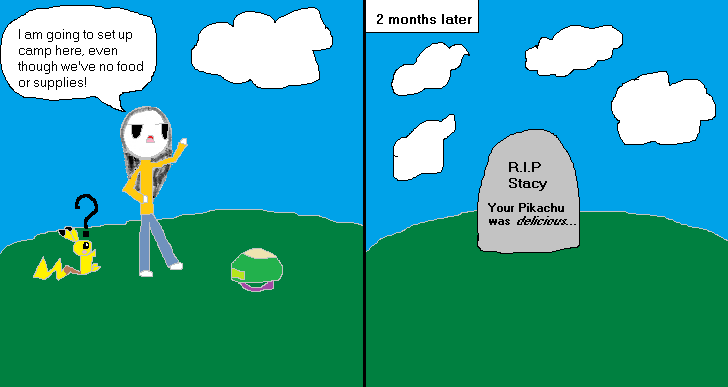 SassyThePokemonLover's take on things. Complete with adorable and tragically ill-fated Pikachu!
SJ user 1ce_k1d made this hilariously demented mashup explaining... well, everything, really.
Got some fan art you'd like to see up here? Link me to it in a comment or send me a SJ forum PM! Remember to keep it tasteful!